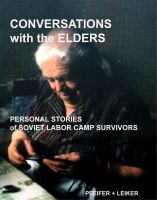 Conversations with the Elders
by

Alice Pfeifer
Price:
$2.99 USD.
Words: 46,130. Language: English. Published: November 25, 2012. Categories:
Nonfiction
»
History
»
Russian
(4.00 from 1 review)
What few people know about WWII concerns the fate of thousands of Russians of German descent who were exiled to Kazakhstan and Siberia after Hitler invaded the USSR. From 1995 to 1997, two US Catholic sisters interviewed 22 labor camp survivors whom they met while serving in a Catholic parish in Chelyabinsk. How these men and women managed to survive will both inspire and astound you.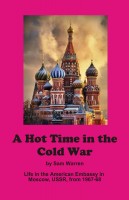 A Hot Time in the Cold War, Moscow 1967-68
by

Sam Warren
(4.00 from 1 review)
The author describes what it was like living in the American Embassy in Moscow, USSR, from 1967-68 in the middle of the Cold War. He was a staff sergeant in the Defense Intelligence Agency who was also the part time editor of TWIM (This Week in Moscow) the only free press in the USSR.