Sub-categories:
Criminal procedure | General | Sentencing | Juvenile offenders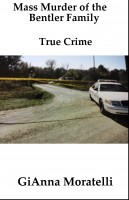 Mass Murder of the Bentler Family, True Crime
by

GiAnna Moratelli
What would drive a twenty-two-year old, from an upper-middle class family, to take the lives of his parents and three teenage sisters? It's a good question. A question that Iowa's agents with the Dept. of Criminal Investigation want an answer to, but unfortunately the only answer Shawn Bentler is willing to give is that he wasn't there, he didn't do it. But his sister's call to 911 says otherwise.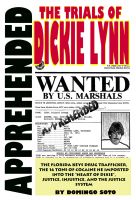 Apprehended: The Trials of Dickie Lynn
by

Domingo Soto
Written by one of the trial attorneys, Apprehended is partly a commentary on the federal system and a critique of one of its failings told in crime pulp fashion. It features some prominent issues and personalities such as the United States Attorney (now Senator) Jeff Sessions, Miami lawyers Roy Black and Steve Bronis, the Bay of Pigs, agency jealousies and machinations and governmental corruption.