Sub-categories:
Criminal procedure | General | Sentencing | Juvenile offenders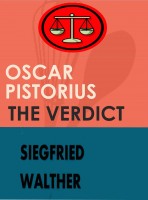 Oscar Pistorius The Verdict
by

Siegfried Walther
The Verdict of Judge Knott. Compare it with the Judgment to be handed down on 11 September 2014. Is Oscar Guilty of Murder or Culpable Homicide? Or is he Innocent of all charges? The Verdict deals with the evidence and the applicable legal principles.