Sub-categories:
Criminal procedure | General | Sentencing | Juvenile offenders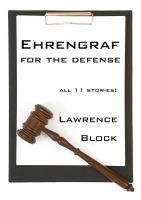 Ehrengraf for the Defense
These eleven stories constitute the complete case files to date of Martin Ehrengraf, the dapper little lawyer who never sees the inside of a courtroom because all his clients somehow turn out to be innocent. Introduced in Ellery Queen magazine, Ehrengraf is remarkably ingenious and resourceful, and will do anything—anything!—in a client's interest.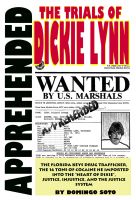 Apprehended: The Trials of Dickie Lynn
Written by one of the trial attorneys, Apprehended is partly a commentary on the federal system and a critique of one of its failings told in crime pulp fashion. It features some prominent issues and personalities such as the United States Attorney (now Senator) Jeff Sessions, Miami lawyers Roy Black and Steve Bronis, the Bay of Pigs, agency jealousies and machinations and governmental corruption.