Sub-categories:
Divorce & separation |
Children |
General |
Marriage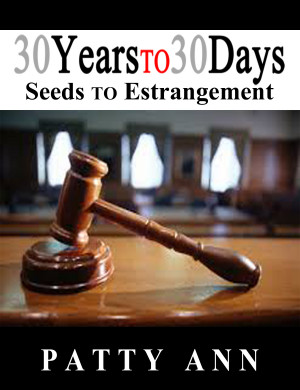 30 Years to 30 Days: Seeds to Estrangement
by

Patty Ann
30 YEARS to 30 DAYS is a journey that echos many divorces. The story of decay is familiar. Of reappearing family dysfunctions. Of children who ostracize their mom, at their fathers hand. Of a cantankerous legal system. These common scenarios become bizarre in resolve. Follow the twists of one mother's unexpected fate. Outcomes will surprise you. This is a MUST READ for every upcoming divorcee.