Sub-categories:
Dogs | Cats | Farm animals (general) | Pets (general) | Horses & ponies | Hogs | Cattle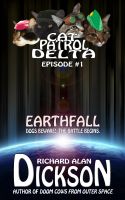 Cat Patrol Delta, Episode #1: Earthfall
by

Richard Alan Dickson
(5.00 from 1 review)
While investigating a signal by its enemies in the Canine Cartel, Cat Patrol Delta crashes on the little known planet Earth. Delta discovers a war between cats and dogs down there, too... and the cats are losing! But when the dogs snatch a space cat, the earthbound mutts may quickly find that they've picked a fight with a far more dangerous breed of cat.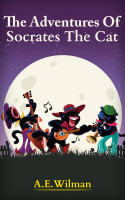 The Adventures Of Socrates The Cat
by

A.E. Wilman
(5.00 from 4 reviews)
Socrates decides to start a rock band and with friends embarks on an adventurous journey for fame. But they find themselves in the world of trouble when Socrates meets and falls in love with beautiful and cheeky Margarita. Her father is a cruel ruler, who hates the band and decides to punish them for singing about his daughter.