Sub-categories:
Dogs | Cats | Pets (general) | Farm animals (general) | Horses & ponies | Hogs | Cattle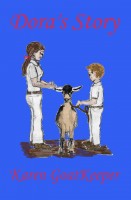 Dora's Story
by

Karen GoatKeeper
(4.00 from 1 review)
Dora is a goat. To Emily Dora is a best friend and way into the world of goats. For Leonard Dora is a companion to help him cope with the loss of his livestock and failing health. For Miranda and Susanna Dora is a betrayer yet possibly a savior. To Shawn Dora is a way to be like his older siblings. Dora is just a goat, or is she?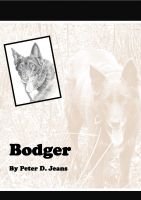 Bodger
by

Peter Jeans
This is a story about a young boy who discovers, in a moment of dread and terror, the true meaning of love, loyalty, and courage. Discover the adventures and life lessons of Angus McCrea, his new pup Bodger, and best mate Cop, as they roam the bush around their home town of Marrabin. A heart-warming story about a boy and his dog, with a thrilling climax that will leave you breathless.