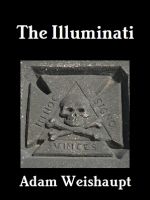 The Illuminati
by

Adam Weishaupt
No secret society is more controversial than the Illuminati, yet almost nothing of the truth of this mysterious ancient Order is available in the public record. Propaganda, misinformation, disinformation, paranoia and downright fantasy are rife. Some have even described the Illuminati as pan-dimensional, shape-shifting Reptilians from another world!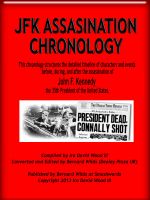 JFK Assassination Chronology
by

Bernard Wilds
This chronology structures, the detailed timeline of characters and events before, during, and after the assassination of John F. Kennedy, the 35th President of the United States.