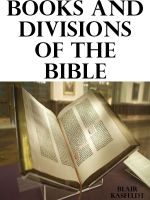 Books and Divisions of the Bible
by

Blair Kasfeldt
Do you know the major divisions of the Bible? There are sub-divisions in Old and New Testament; knowing these divisions will help you understand your Bible. The "Bible" means "[the] Books" from the Greek word biblia. While we often think of the Bible as one book, it is in fact a collection of books contained in one volume.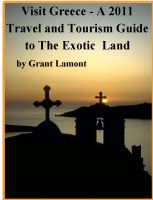 Visit Greece - A 2011 Travel and Tourism Guide to The Exotic Land
by

Grant John Lamont
Walk practically anywhere in Greece and you are walking in the footsteps of antiquity. The home to such historical figures, fictional or not, as Plato and Homer. [not Homer Simpson – the other one]. As the center of modern civilization, Greece is considered the home of art, philosophy and many other aspects of culture which set us apart from other creatures.