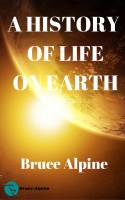 A History Of Life On Earth
by

Bruce Alpine
A History Of Life On Earth, is a guided tour from the beginning of time until modern times. Taking the reader from the origins of everything, without which life on Earth would not be possible. To the origins of life, through the different Eons and Geological Periods, explaining the diversifications and adaptations of all life. A History Of Life On Earth presents the scientific evidence and explain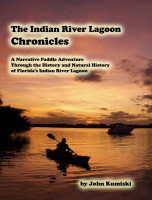 The Indian River Lagoon Chronicles- A Narrative Paddle Adventure Through the History and Natural History of Florida's Indian River Lagoon
by

John Kumiski
On December 1, 2013, five intrepid paddlers launched their vessels at JB's Fish Camp in New Smyrna Beach, Florida. Their destination? Jupiter, Florida, 160 miles distant. During their nineteen day voyage of discovery they meet birds, snails, other paddlers, manatees, dolphins, scientists, restauranteurs, mangroves, seagrasses, the ghost of Henry Flagler, and much more.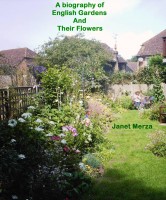 A Biography of English Gardens and Their Flowers
by

Janet Merza
Have you ever wondered where your garden flowers originally came from and why? Starting with the few native English flowers that survived the ice-ages, these biographies of our most popular garden flowers trace the evolution of English gardens from Celtic times to the end of the Victorian era. This book will surprise and inform both keen gardeners and the armchair variety.