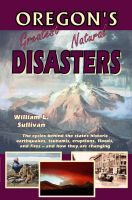 Oregon's Greatest Natural Disasters
by

William Sullivan
Giant earthquakes and tsunamis devastate western Oregon every 300 to 600 years. The last one hit in 1700, so we're due anytime. This informative, entertaining book tells the stories of Oregon's past floods, fires, and eruptions. Then it investigates the cycles behind our natural disasters and takes a look at what may happen when the next "Big One" strikes.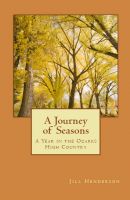 A Journey of Seasons: A Year In the Ozarks High Country
by

Jill Henderson
If you long for the country life or love the outdoors you will appreciate this beautiful and inspiring book. Set in the rugged heart of the Missouri Ozarks, A Journey of Seasons is a beautifully recounted memoir filled with nature notes, botanical musings, back-woods wisdom and just a pinch of "hillbilly" humor from noted author, naturalist and organic gardener, Jill Henderson.