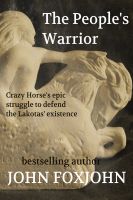 The People's Warrior
This story is told through the eyes of eight-year-old Andy Johansson, who along with his family set off in a wagon train for the Montana gold fields. The wagon train is massacred while Andy is away, and he's captured by a young Sioux warrior who believes Andy is a spirit sent to him by the Great Wakhan Thanka.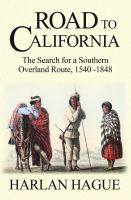 Road to California: The Search for a Southern Overland Route, 1540-1848
"Road to California" for the first time brings together the story of the search for a southern overland route to California by Spaniards, Mexicans and Americans. The book also tells about the response of Native Americans to the invasion of their lands. The story ends in 1848 when discovery of gold in California's Sierra Nevada assured that the trails would be worn deep by the argonauts.