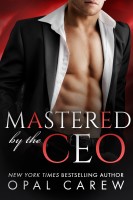 Mastered by the CEO
by

Opal Carew
Won the prestigious National Readers' Choice Award! From New York Times and USA Today Bestselling Author Opal Carew. Rachel knows her job is in trouble when her ex-lover and boss takes over her company. Is she willing to totally submit to him—in every way—in order to prove she'll no longer fight his every decision?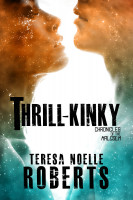 Thrill-Kinky
by

Teresa Noelle Roberts
When spacer Rita stumbles across gorgeous,winged covert operative Drax, things get dangerous—and steamy—fast. Three planets depend on him finishing a compromised mission; Rita & her crew agree to help. Hiding in plain sight in the middle of a local fertility festival, Drax and Rita discover they have a lot in common, include shared kinks. Could be a stars-made match if they live through the night.