Special Deals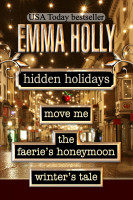 Hidden Holidays (Move Me, The Faerie's Honeymoon, Winter's Tale)
by

Emma Holly
Stay warm this holiday with three toasty-hot novellas from Emma Holly! In "Move Me," a sexy faerie wins Belle's heart by impersonating her handyman. Belle's new husband Duvall whisks her to the supe-friendly city of Resurrection for "The Faerie's Honeymoon." In "Winter's Tale," something sexy is afoot at Rackham's School for Young Ladies. These novellas have been published previously.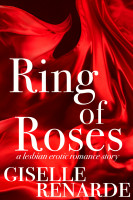 Ring of Roses: A Lesbian Erotic Romance Story
by

Giselle Renarde
I guess I could have told this story as a sickly sweet romance with me as the sugar mama splashing money around Niagara Falls to please my girl. It still would have been objectively true, but it wouldn't have been the complete and unadulterated truth. If I'm going for honesty I might as well go all the way… even if the reality makes me seem jealous and immature and maybe a little nuts.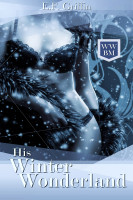 His Winter Wonderland
by

E. F. Griffin
EROTIC ROMANCE Keith has never met a woman like Alexandria Clinton. Her body is a blissful paradise. Her breasts remind him of snow capped mountains waiting to be explored. Her waist and hips cause him to think of the pristine slopes of .his favorite ski resort. Keith wants Alexandria badly, but how can he get her into his bed?
Related Categories