Special Deals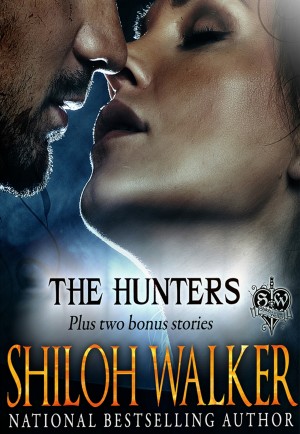 The Hunters Series: Boxed Set Books 1-5
by

Shiloh Walker
Contains the first five stories in the Hunters series. Dark erotic paranormal romance Warning: Stories contain violence, women with attitude, men who like women with attitude, sex, the occasional menage, more violence, profanity, sex, dirty talk, bad guys, bad girls, broody heroes, vampires, werewolves and witches, oh, my...oh, and did I mention the sex...there'a a lot of sex.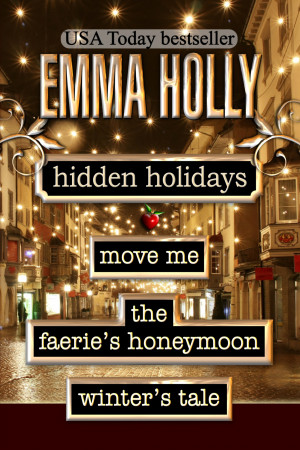 Hidden Holidays (Move Me, The Faerie's Honeymoon, Winter's Tale)
by

Emma Holly
Stay warm this holiday with three toasty-hot novellas from Emma Holly! In "Move Me," a sexy faerie wins Belle's heart by impersonating her handyman. Belle's new husband Duvall whisks her to the supe-friendly city of Resurrection for "The Faerie's Honeymoon." In "Winter's Tale," something sexy is afoot at Rackham's School for Young Ladies. These novellas have been published previously.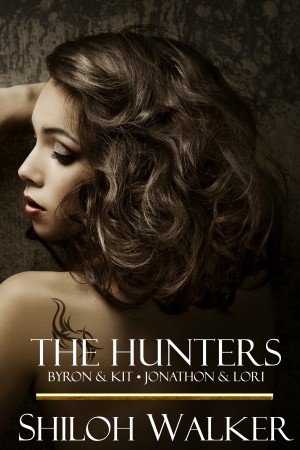 The Hunters: Books 3 & 4
by

Shiloh Walker
Contains the books The Hunters: Byron and Kit and The Hunters: Jonathon and Lori. Both titles are available individually for puchase. Warning: This book contains a wily witch, a stubborn werewolf who is nobody's fairytale prince, sex, hurt feelings, unrequited love, bad guys, actions, more hurt feelings, sex, more unrequited love, and sex. Did I mention the sex? Don't say you weren't warned…
Related Categories