Special Deals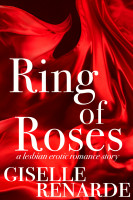 Ring of Roses: A Lesbian Erotic Romance Story
by

Giselle Renarde
I guess I could have told this story as a sickly sweet romance with me as the sugar mama splashing money around Niagara Falls to please my girl. It still would have been objectively true, but it wouldn't have been the complete and unadulterated truth. If I'm going for honesty I might as well go all the way… even if the reality makes me seem jealous and immature and maybe a little nuts.
WifeSwap
by

Jezebel Rose
Jessie and Jack live together, married but unhappy. Marriage vows change drastically when Jack's attraction to the secretary is added to the mix and Jessie finds comfort with another man. Polyamory embraced, Jack and Jessie continue learning the fresh new lifestyle through various partners, and sex-centric relationships. Their marriage is tested when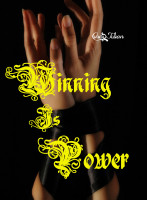 Winning Is Power
by

Cindy Julian
(4.00 from 1 review)
Also available in special 3 book collection The Winning Trilogy It's finally here the second installment in the Winning trilogy. Much hotter much more intense only question is who will give in first?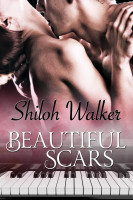 Beautiful Scars
by

Shiloh Walker
Price:
$2.99

$1.50 USD.
(
50% off
until
Oct. 31
!)
Words: 63,520.
Language: English.
Published: November 21, 2017
. Categories:
Fiction
»
Romance
»
Erotic
Marc Archer needs a date for a last-minute charity event, and he needs it fast. Not that women aren't throwing themselves at his world-famous face and body, but sometimes it's less messy—as in less personal—to use his sister Shera's escort service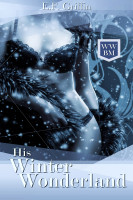 His Winter Wonderland
by

E. F. Griffin
EROTIC ROMANCE Keith has never met a woman like Alexandria Clinton. Her body is a blissful paradise. Her breasts remind him of snow capped mountains waiting to be explored. Her waist and hips cause him to think of the pristine slopes of .his favorite ski resort. Keith wants Alexandria badly, but how can he get her into his bed?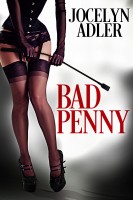 Bad Penny
by

Jocelyn Adler
Series:
Smart Sexy Nerds
. Price:
$2.99

$0.99 USD.
(
67% off
until
Dec. 03
!)
Words: 87,090.
Language: American English.
Published: December 6, 2016
. Categories:
Fiction
»
Romance
»
Erotic
Penny is happy, settled…and in a rut. A dominatrix in San Francisco for the last ten years, she has a great roommate, a fascinating job, a big comic book collection, and not too much else. She's happy, and change is hard… but, whether she likes it or not, change is coming. It's time for Penny to decide what she really wants out of life. Kids? Romance? Heaven help her - a management position?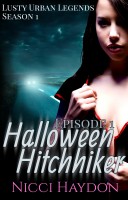 Halloween Hitchhiker (Lusty Urban Legends, Season 1 Episode 1)
by

Nicci Haydon
(5.00 from 2 reviews)
Ned Raymond is on his way to a Halloween party when he spots a beautiful girl stranded at the side of the road. Dressed in a scanty nurse's costume, she climbs into the passenger seat and asks Ned to take her to the party. But when the most attractive girl he's ever seen starts offering to repay his kindness, it quickly becomes obvious that she wants them to share more than just a set of wheels...
Related Categories