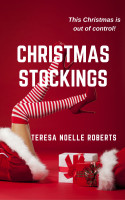 Christmas Stockings
by

Teresa Noelle Roberts
This Christmas is out of control! Artist Jen's striped holiday stockings factor in her mathematician husband—and Dominant—Drake's equation for a delightfully kinky evening. What goes better with striped stockings than a striped ass, after all? But first they have to survive Jen's first faculty black-tie holiday party.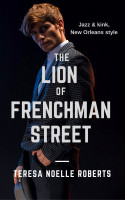 The Lion of Frenchman Street
by

Teresa Noelle Roberts
Kelsey, a bartender in a New Orleans jazz club, catches the eye of sexy saxophonist—and Dom—Peter Lyons. He sweeps her into his world of music and kinky sex, introducing her to fierce pleasures she's always dreamed of. She's falling hard for Peter, too--even though he claims "true love" is for songs, not real life. Can music, passion, and the magic of New Orleans bring them into harmony?
Related Categories