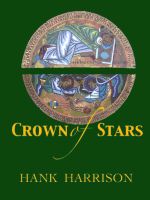 Crown of Stars
by

Hank Harrison
The mysterious book, known as the High History of the Holy Grail (Perlesvaux) first appeared in the12th century at Glastonbury Abbey. Crown of Stars reveals the books secrets and the identity of its author in vivid detail. A beacon for Dan Brown fans who want to go further than fiction. Frances Yates and John Michelle scholars will love it.
Der Aufstand des Zanj
by

Henry Moa
Die Zanj war afrikanische Sklaven, die verpflichtet sind, in den südlichen Ländereien des Iraqs zu arbeiten. Wenn sie rebellierten, hatten sie sich von den Sklaven der Städte und der angrenzenden Dörfer angeschlossen. Sein Fuhrer, Ali ibn Muhammad, war ein Mann, der sich seines Elends und ihres Verlobten der Ländereien und der Vermögen bewußt wurde.