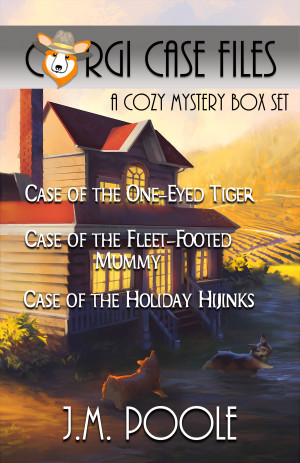 Corgi Case Files Boxed Set: Books 1 - 3
by

Jeffrey M. Poole
Welcome to Pomme Valley! Tag along with two adorable corgis – Sherlock and Watson – and their reluctant owner, Zack, as they solve all manner of crimes in picturesque southwestern Oregon. Included in this box set are the first three novels: Case of the One-Eyed Tiger, Case of the Fleet-Footed Mummy, and Case of the Holiday Hijinks.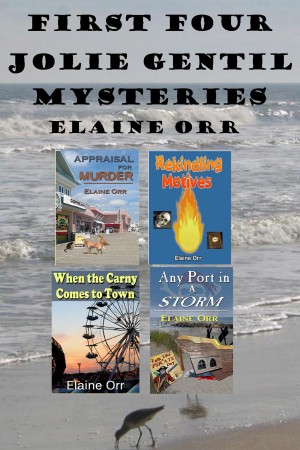 First Four Jolie Gentil Mysteries
by

Elaine L. Orr
The first four books of the Jolie Gentil cozy mystery series are now in one set. First is Appraisal for Murder, followed by Rekindling Motives, When the Carny Comes to Town, and Any Port in a Storm. Jolie is a real estate appraiser in a New Jersey Beach town and her flexible schedule allows plenty of time for trouble. Join her and friends for fun fiction you can share with your family.
Related Categories