Sub-categories:
Agriculture / Organic |
Agriculture / Irrigation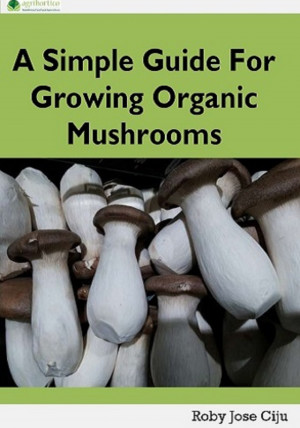 A Simple Guide for Growing Organic Mushrooms
by

Roby Jose Ciju
Mushrooms are a group of fleshy saprophytic fungi that are found growing on dead organic matter. Over 10,000 species of mushrooms are believed to be found naturally growing in moist, damp forests and soils rich in organic matter throughout the world. Among these, some are edible while others are toxic. A few species of mushrooms are known for their medicinal properties.