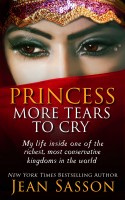 Princess, More Tears to Cry
by

Jean Sasson
PRINCESS, MORE TEARS TO CRY reveals the intimate struggles of Saudi women inside one of the richest, most conservative kingdoms in the world. These are stories of triumph and heartbreak amongst the highest- and lowest-born. Princess Sultana speaks frankly about her strong-willed daughters, her beloved husband and the contentious Al-Saud family whose daily battles about what it means to be a woman.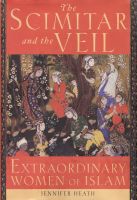 The Scimitar and the Veil: Extraordinary Women of Islam
by

Jennifer Heath
The first popular history and overview of Muslim women and their great accomplishments. It portrays over 50 extraordinary Muslim women from the birth of Islam in the 7th century CE through the 19th century who have played crucial roles in shaping the religion and in scholarship, the arts and much more.
Related Categories