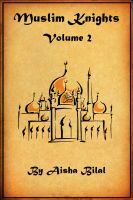 Muslim Knights - Volume 2
by

Aisha Bilal
In this second volume of Muslim Knights you can read about Salman's advice on balancing one's life, the challenge a Roman Emperor issued to an Amawi Calipha, the disturbing dream of Abdullah bin Umar, the conversion of an entire tribe from Yathrib because of their leader Sa'ad bin Muathe, Sa'ad bin Abi Waqas' dealings with his controlling mother, and the serene wisdom of a Calipha's grandson.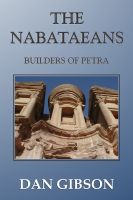 The Nabataeans, Builders of Petra
by

Dan Gibson
A fascinating look at the ancient Nabataean Kingdom! During the time of the Greek and Roman Empires, this small Arabian empire built spectacular cities in the Arabian Desert. Their ships and camel caravans traveled to far off exotic places to bring luxury goods to European markets. Most of all they are remembered for building the exotic ancient city of Petra.
Related Categories