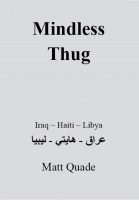 Mindless Thug Iraq-Haiti-Libya
by

Matt Quade
Events preceding the Second Gulf War. Halabja gas attack. WMD. Iraq 'War'. Private security contracting 2003 to 2008. Current period in Iraq to April 2015. Haiti, post-earthquake, December 2010 - May 2012 Libya, post revolution and overthrow of Ghaddafi to mid 2012.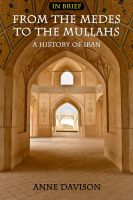 From The Medes to the Mullahs A History Of Iran
by

Anne Davison
(5.00 from 2 reviews)
This book offers an accessible, but comprehensive, introduction to the long and rich history of Iran. Starting around 600 bce it traces the main historical events finishing with the modern Islamic Republic of Iran. It would be of particular interest to the non-academic person who wants to understand a country that is frequently misunderstood.