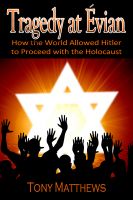 Tragedy at Évian - How the World Allowed Hitler to Proceed with the Holocaust
In July 1938, thirty-two countries participated in a vital conference at Évian-les-Bains, France. The purpose of the conference was to discuss the persecution and emigration of the European Jews, specifically those caught under the anvil of Nazi atrocities. However, the outcome of the conference was the complete abandonment of the Jewish people, condemning them to the Holocaust.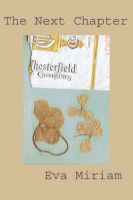 The Next Chapter
The Next Chapter is my mother's personal story of her recovery after imprisonment in a Nazi slave labor camp during World War II to retirement in La Jolla; she wrote it at the age of 74 on an electric typewriter. She emphasized that this is not a Holocaust memoir but rather a psychological exploration of what it takes to persevere, survive and try to resume a "normal" life after severe trauma.