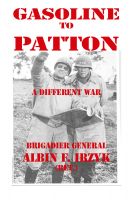 Gasoline To Patton: A Different War
In late July 1944, WWII, General Patton's Third Army armor moved so fast across France they left their supply lines behind and had to wait five days for fuel---fuel diverted to General Montgomery's slower armor. Why? This exhaustively researched book by a retired U.S. Brigadier General asks this: Might WWII have ended seven months earlier in 1944, if politics had not favored Monty over Patton?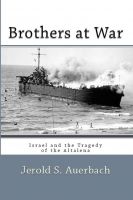 Brothers at War: Israel and the Tragedy of the Altalena
At the dawn of the Israeli state, the tragic sinking of the Israeli ship Altalena--by Israeli commandos no less--threatened to tear the new country apart, and has lessons still for its politics and peace. The first book in English on the event, and by a historian, this book tells the story, and the present profound implications, of a moment in the birth of modern Israel, with much relevance still.