Sub-categories:
Europe / Great Britain | Europe / Ireland | Europe / Eastern | Europe / Western | Europe / France | Europe / Italy | Europe / Germany | Europe / Former Soviet Republics | Europe / Spain & Portugal | Europe / Scandinavia | Europe / Greece | Europe / Baltic States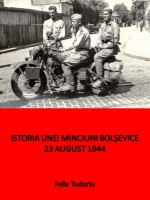 Istoria unei minciuni bolşevice- 23 august 1944
August 23rd is known as the national day of Romania celebration date while the country was under the communist party leadership.The celebration marked the moment of August 23 1944, when Romania left the alliance with Germany and joined the United Nations in the war against Hitler. The national celebration and the events organized throughout the day were an expression of the main ideological theme.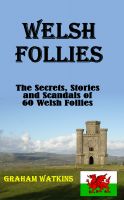 Welsh Follies
Welsh Follies reveals the secrets, stories and scandals of sixty Welsh follies. Who built them, why they were built and what they were really for are all explained together with other interesting and surprising facts as Graham tells all.