Sub-categories:
Europe / Great Britain | Europe / Ireland | Europe / Eastern | Europe / Western | Europe / Former Soviet Republics | Europe / Germany | Europe / France | Europe / Spain & Portugal | Europe / Italy | Europe / Baltic States | Europe / Greece | Europe / Scandinavia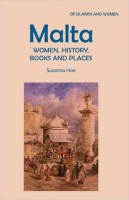 Malta: Women, History, Books and Places
by

Susanna Hoe
This book delves deep into the history of Malta and famous women such as Florence Nightingale, Emma Hamilton and Vera Brittain who all began arriving in Malta in 1800 after French Revolutionary occupation. The history of women in Malta and the places in which they had their being are told and described through the writing of women: archaeology, history, travel, memoirs and literature.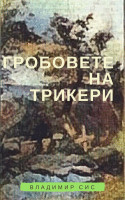 Гробовете на Трикери
by

cerber
Тук ви поднасяме забравената книжка от благородния чех "Гробовете на Трикери", показваща отношението на гърците към българските военнопленници и свидетелство за незачитането на международните конвенции относно третирането имв периода на войните на два пъти - през 1913 г., след Междусъюзническата война, и след 1918 г. Военнопленниците са избивани, осакатявани, лишавани от здравни грижи и храна.