Sub-categories:
Europe / Great Britain | Europe / Ireland | Europe / Eastern | Europe / Western | Europe / Former Soviet Republics | Europe / Germany | Europe / France | Europe / Italy | Europe / Spain & Portugal | Europe / Baltic States | Europe / Scandinavia | Europe / Greece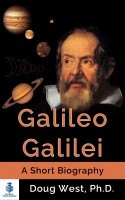 Galileo Galilei – A Short Biography
by

Doug West
Galileo Galilei has been called the father of modern science, and rightly so, his discoveries confirmed that the Sun, not the Earth, was at the center of the solar system. His work on motion laid the groundwork for the science of physics. As well as an early scientist, he was also an inventor – perfecting the telescope, microscope, and the thermometer.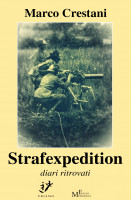 Strafexpedition
by

Marco Crestani
Pagine sparse e ritrovate, memorie e diari incompleti di soldati tra il 15 maggio e il 17 giugno 1916. Trentaquattro giorni denominati Strafexpedition, "spedizione punitiva" o "offensiva di primavera" (come veniva chiamata nelle carte austro-ungariche).