Sub-categories:
Europe / Great Britain | Europe / Ireland | Europe / Eastern | Europe / Western | Europe / Former Soviet Republics | Europe / Germany | Europe / France | Europe / Spain & Portugal | Europe / Italy | Europe / Baltic States | Europe / Greece | Europe / Scandinavia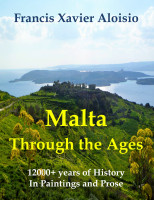 Malta Through The Ages in Paintings & Prose
by

Francis Xavier Aloisio
Price:
$3.99 USD.
Words: 7,800.
Language: Commonwealth English.
Published: January 25, 2017
. Categories:
Nonfiction
»
History
»
European
This booklet is an overall experience of the embodiment of all that is Maltese, depicted through beautiful imagery and creative symbolism. The paintings combined with expressive prose provide an overview picture of the history, culture and customs of Malta and its people. We have in fact an art exhibition in book-form that gives us an 'Experience of Malta through the Ages.'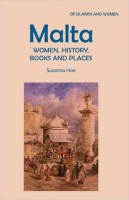 Malta: Women, History, Books and Places
by

Susanna Hoe
This book delves deep into the history of Malta and famous women such as Florence Nightingale, Emma Hamilton and Vera Brittain who all began arriving in Malta in 1800 after French Revolutionary occupation. The history of women in Malta and the places in which they had their being are told and described through the writing of women: archaeology, history, travel, memoirs and literature.