Sub-categories:
Europe / Great Britain | Europe / Ireland | Europe / Western | Europe / Eastern | Europe / France | Europe / Germany | Europe / Italy | Europe / Former Soviet Republics | Europe / Spain & Portugal | Europe / Baltic States | Europe / Scandinavia | Europe / Greece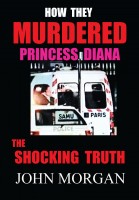 How They Murdered Princess Diana: The Shocking Truth
by

John Morgan
This explosive book blows the lid on one of the most shocking crimes of our modern era. But it does more than that. How They Murdered Princess Diana is the most complete evidence-based account of the assassination of Princess Diana yet written. It delivers on providing answers to many of the key questions: Who did it? Why was Diana assassinated? How was it carried out?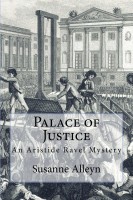 Palace of Justice
by

Susanne Alleyn
Paris is hungry, restless, and fearful in the autumn of 1793. Amid distrust and anxiety, police agent Aristide Ravel must stop a ruthless killer who is terrorizing the city. Ravel soon learns, however, that hunting a murderer who leaves headless corpses on the streets, paralleling the victims of the guillotine, is a task that will lead him to dark secrets and echoes from an even darker past.