Sub-categories:
Europe / Great Britain | Europe / Ireland | Europe / Eastern | Europe / Western | Europe / France | Europe / Former Soviet Republics | Europe / Germany | Europe / Italy | Europe / Spain & Portugal | Europe / Greece | Europe / Baltic States | Europe / Scandinavia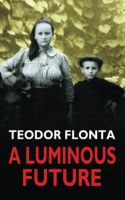 A Luminous Future
(5.00 from 19 reviews)
The Second World War is over but the lives of the inhabitants of Lupoaia (Valley of the Wolves), a little village in Transylvania, are thrown into turmoil with the imposition of drastic, senseless changes by a new regime, intent on creating a new man for a new society. The new totalitarian government threatens to eliminate the Flonta family by declaring Teodor's father an 'enemy of the people.'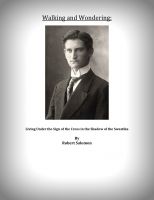 Walking and Wondering: Living Under the Sign of the Cross in the Shadow of the Swastika
(5.00 from 7 reviews)
One man's quest to be reunited with his family during years of persecution, exile and jailings.