Sub-categories:
Europe / Great Britain | Europe / Ireland | Europe / Western | Europe / Eastern | Europe / France | Europe / Germany | Europe / Italy | Europe / Former Soviet Republics | Europe / Spain & Portugal | Europe / Baltic States | Europe / Scandinavia | Europe / Greece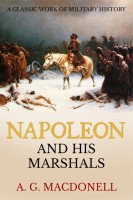 Napoleon and His Marshals
by

A.G Macdonell
Napoleon Bonaparte bestrode Europe like a colossus. But what of his Marshals, who ably (or not) assisted him in his rise and fall? This classic work of military history examines the period of 1796 to 1815, from Napoleon's victories in Italy up to the point of his defeat at Waterloo.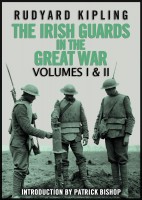 The Irish Guards in the Great War: Volumes I & II
by

Rudyard Kipling
The greatest of all wars. As told by one of England's greatest poets. 'The Irish Guards In The Great War' is a classic of military history - Rudyard Kipling's memorable account of how one regiment fought from 1914-1918. Now Kipling's volumes on the First and Second Battalion are put together in one collection.