Sub-categories:
Europe / Great Britain | Europe / Ireland | Europe / Western | Europe / Eastern | Europe / France | Europe / Germany | Europe / Former Soviet Republics | Europe / Italy | Europe / Spain & Portugal | Europe / Baltic States | Europe / Scandinavia | Europe / Greece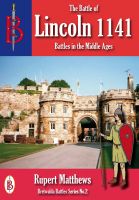 The Battle of Lincoln 1141
A book dedicated to the Battle of Lincoln that marked a turning point in the Wars of Anarchy during the reign of King Stephen in the 12th century.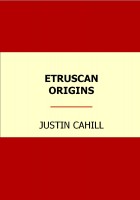 Etruscan Origins
The Etruscans remain one of Western Europe's most enigmatic people. Where they came from is uncertain. Herodotus believed they were from Lydia. Dionysius of Halicarnassus argued they were indigenous to Tuscany. This overview sets out the models of causation used to explain their origins and incorporates the findings of recent DNA studies.