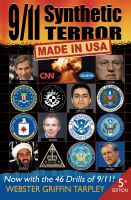 9/11 Synthetic Terror: Made in USA, 5th edition
by

Webster Griffin Tarpley
(5.00 from 2 reviews)
The authoritative work on 9/11 and state-sponsored false-flag terrorism. 9/11 Synthetic Terror is the only book to present a working model for the event - a network of moles, patsies, paramilitary pros, privatized intelligence assets and corrupt media corporations. We see how this enormous provocation was successfully executed and exploited as war propaganda.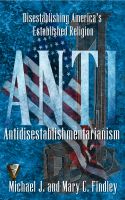 Antidisestablishmentarianism
by

Mary C. Findley

&

Michael J. Findley
(5.00 from 1 review)
The Bible is a Book of Science Secular Humanism is a Religion of Mythology The so-called "separation principle" actually supports biblical training as essential to society's survival. Scientific facts prove that "deep time" is impossible. Few fully understand that they have to stop secularism's growth or belief and freedom will be things of the past in America.
Related Categories