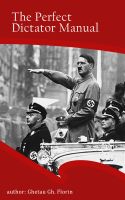 The Perfect Dictator Manual
by

Ghetau Gh. Florin
(5.00 from 1 review)
The Perfect Dictator Manual is a shocking, revealing and interesting book. The author strips off myths and legends the personalities of the most sinister dictators: Lenin, Stalin, Mussolini, Hitler, Mao, Pol Pot, or Ceausescu. At the same time, the functioning mechanisms of tyrannical regimes are highlighted. In other words, it is an essay on dictators, dictatorships and their true nature.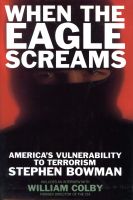 When The Eagle Screams
by

Stephen Bowman
(4.00 from 1 review)
America's Vulnerability to Terrorism When The Eagle Screams was written prior to the first World Trade Center bombing. It is recognized as perhaps the first writing by an American author to warn that attacks on American soil were imminent. It predicted the events, the political response and almost every event to present day.