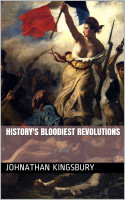 History's Bloodiest Revolutions
by

Johnathan Kingsbury
A study of the modern revolutions that have marked human history, their causes and inevitable outcomes. Join the author as he takes you on a ride throughout the pivotal moments that make up History's bloodiest revolutions.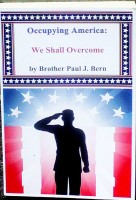 Occupying America: We Shall Overcome
by

Rev Paul J. Bern
One of the most exhaustive, comprehensive books about the growing "Occupy Wall St." and "We Are The 99%" Movements written so far. Pro-Occupy; anti-government; very dissident. Predicts mass civil unrest in America and abroad unless certain changes are made and rampant economic inequality is corrected. Politically subversive reading at its best!