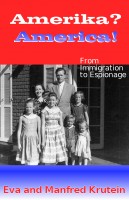 Amerika? America! - From Immigration to Espionage
by

Eva Krutein

&

Manfred Krutein
Vol.3 of the remarkable autobiographical memoirs of Eva Krutein finds the family moving to California - in the 1960s! - with five teenagers! Suddenly Eva's narrative is interrupted by her husband, Manfred. His secret diary is quoted at length, revealing how his "ocean mining" job for Howard Hughes is really a secret spy project to raise a lost Soviet submarine from the floor of the Pacific.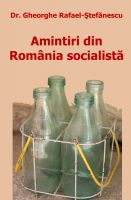 Amintiri din România socialista
by

Dr. Gheorghe Rafael-Stefanescu
Autorul ne introduce în atmosfera vietii din România socialista, amintindu-si de perioada razboiului, ocupatia sovietica, instaurarea si consolidarea regimului comunist pâna la prabusirea dictaturii. Evenimentele istorice si personale aduc scriitorul în cele mai neasteptate situatii. Recomandat celor care au trait "Epoca de aur", dar si mai mult generatiilor de dupa '89.
Related Categories