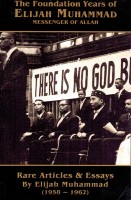 The Foundation Years of Elijah Muhammad 1958-1962 (Vol. 1 & 2)
by

Elijah Muhammad
In the early days, when there was no Muhammad Speaks newspaper, which had become the official newspaper of the Nation of Islam, Elijah Muhammad submitted articles to various local papers for publication. Some of these newspapers were the Herald Dispatch, Amsterdam News, The Crusader and the Pittsburgh Courier. Many of the truths in them are not being taught today. By Far, a Collectors Item!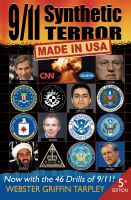 9/11 Synthetic Terror: Made in USA, 5th edition
by

Webster Griffin Tarpley
(5.00 from 2 reviews)
The authoritative work on 9/11 and state-sponsored false-flag terrorism. 9/11 Synthetic Terror is the only book to present a working model for the event - a network of moles, patsies, paramilitary pros, privatized intelligence assets and corrupt media corporations. We see how this enormous provocation was successfully executed and exploited as war propaganda.
Related Categories