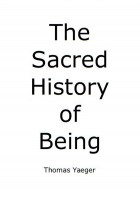 The Sacred History of Being
by

Thomas Yaeger
Did the ancient Greeks invent philosophy, and the concept of Being? That has been the conventional wisdom for many years. In fact philosophy is very old, and its presence can be traced in other cultures in the Ancient Near East, at least as far back as the middle of the 2nd Millennium B.C.E. Thomas Yaeger explores the ancient cultural significance and context of philosophy before the Greeks.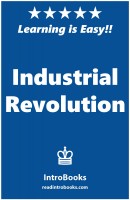 Industrial Revolution
by

IntroBooks
The Industrial Revolution was the changeover to new industrial processes from somewhere in 1760 to sometime between 1820 and 1840. This evolution comprised of moving from manufacturing goods with hands to machineries, bettered efficacy of water power, manufacturing of new chemicals and producing iron through new ways, usage of steam power, the advancement of machine tools.
Related Categories