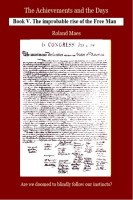 The Achievements and the Days Book V. The improbable Rise of the Free Man
by

Roland Maes
Book V details the expansion of the Christian nations, their interaction with other religions and secular entities and ends with the potential role of the United States. It documents the failures of man to live up to the ideals that some have fervently set for the human race and leaves open the hope that further progress will lead us closer to the ideal of human behavior.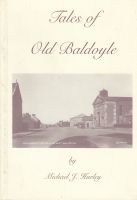 Tales of Old Baldoyle
by

Michael. J Hurley
This book is a series of anecdotal tales from a rural village now absorbed into the greater Dublin area in Ireland. The village was changed for ever by the large scale housing development which too place from the mid sixties onward.