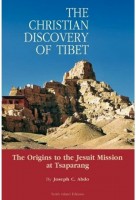 The Christian Discovery of Tibet
by

Joe Abdo
Over the centuries Christian missionaries made their way east from Jerusalem through China. This reached a high point with the Portuguese in the 15th century. Jesuit missionaries accompanied the explorers as far as Japan and founded over 800 missions. This book ends with the astounding story of Padre António de Andrade who went over the Himalayas to Tibet where he founded a mission in 1625.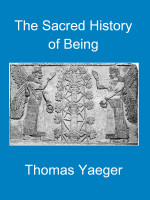 The Sacred History of Being
by

Thomas Yaeger
Did the ancient Greeks invent philosophy, and the concept of Being? That has been the conventional wisdom for many years. In fact philosophy is very old, and its presence can be traced in other cultures in the Ancient Near East, at least as far back as the middle of the 2nd Millennium B.C.E. Thomas Yaeger explores the ancient cultural significance and context of philosophy before the Greeks.
Related Categories