Hel's Legacy: The Second Coming
(5.00 from 1 review)
When an ancient text surfaced in 1871 describing a disaster similar to the sinking of the Island of Atlantis and a man resembling Jesus Christ living over 4,000 years ago, scholars quickly deemed it a fraud and later a hoax. Nevertheless, a closer examination into the manuscript, now being called the Oera Linda Book, provides ample evidence to refute their conclusions.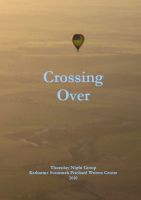 Crossing Over
(4.00 from 1 review)
An Eclectic collection of seventeen short stories and poems by twelve authors from the Katharine Susannah Prichard Foundation in Western Australia. The themes include youth, family relations, travel and exploration, the World Wars, love, detective and others.