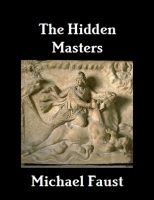 The Hidden Masters
by

Michael Faust
Who are the Hidden Masters? It's time to enter the world of secrets. It's time for the Illuminati, the secret society that has fought for millennia to liberate humanity from the slavery of the archons, the secret princes of the world. Read explosive inside information about the true Illuminati by a current member.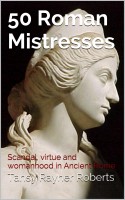 50 Roman Mistresses:
by

Tansy Rayner Roberts
Here are fifty extraordinary women of Ancient Rome—virtuous wives and adulterous vixens, abductees and viragos, imperial mothers and mortals who became goddesses, all taking their place in history. Their stories are told by Doctor Tansy Rayner Roberts, in her wry, insightful, highly readable manner, and by the end, you will have explored Roman history from a slightly different point of view.
Related Categories