Sub-categories:
China | Asia / Southeast Asia | India & southern Asia | Asia / Central Asia | Asia / Japan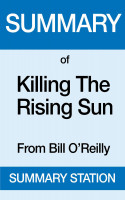 Killing the Rising Sun | Summary
by

Summary Station
Killing the Rising Sun conveys tales from the Pacific battleground of The second world war consisting of the questionable United States choice to establish and make use of atomic weapons. Sustained by self-confidence in their racial supremacy, the Japanese put in a fantastic effort to broaden their empire throughout East Asia.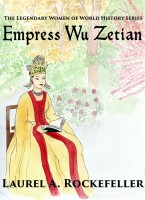 Empress Wu Zetian
by

Laurel A. Rockefeller
(5.00 from 1 review)
Travel back in time over one thousand years and meet the first and only female emperor of China. Born Wu Zhao and given the reign title "Zetian" just weeks before her death in 705 CE, she was the unwanted daughter of Chancellor Wu Shihuo -- too bright, too educated, and too politically focused to make a good wife according to contemporary interpretations of the Analects of Confucius.