Sub-categories:
Egypt | Rome | Greece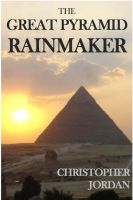 The Great Pyramid Rainmaker
This operating manual for Cheops shows how the Great Pyramid worked and the various stages of its development. The benefits for the builders are described within this framework. The penultimate rainmaking function is truly unique. Equally unique is the chapter that shows how to build and test a small rainmaker in the style of Cheops.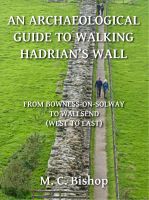 An Archaeological Guide to Walking Hadrian's Wall from Bowness-on-Solway to Wallsend (West to East)
This is an informative (yet informal) description of the route of Hadrian's Wall and all the remains that can still be seen. For most of the route from west to east, it follows the Hadrian's Wall National Trail Footpath, but with an important difference: where the path veers off the line of the Wall, this account stays with it and allows you to examine the remains most other walkers do not see.