Sub-categories:
Egypt | Rome | Greece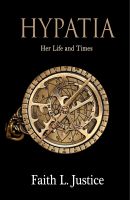 Hypatia: Her Life and Times
by

Faith L. Justice
(5.00 from 1 review)
Hypatia of Alexandria. Who was she? A brilliant 5C scientist murdered by a religious mob? An aging academic killed by a rival political force? A sorceress who kept Alexandria in thrall through satanic wiles? Innovative mathematician or a geometry teacher? Discover the answers to these questions and more through this collection of essays on the life and times of Hypatia, Lady Philosopher.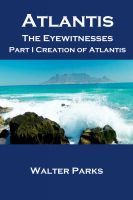 Atlantis the Eyewitnesses, Part I Creation of Atlantis
by

Walter Parks
We found an account of Atlantis written 9,250 years before Plato. We provide archeological finds and scientific facts that convincing prove that Atlantis really did exist. And we have found the remains. We present the evidence for the creation; the destruction; and the legacy of Atlantis. This is Part I The Creation of Atlantis.