Sub-categories:
Egypt | Rome | Greece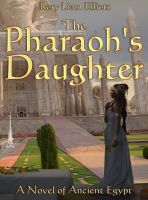 The Pharaoh's Daughter - A Novel in Ancient Egypt
by

Rory Liam Elliott
Enter a time and place in history and the ancient past - full of intrigue, passion, betrayal and adventure. Follow a young woman as she becomes the first female mummy maker in all of Egypt. Author Rory Liam Elliott will take you on a journey deep into the lives of Ancient Egyptians, and the journey will be one that cannot soon be forgotten.