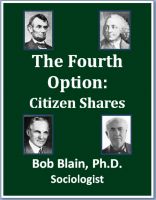 The Fourth Option: Citizen Shares
by

Bob Blain
The Fourth Option: Citizen Shares proposes that we replace our debt and interest based money supply with one that encourages all of us to share the work and share the wealth that our work produces. Read in this little book, that many of our greatest leaders, including Benjamin Franklin, Abraham Lincoln, Henry Ford and Thomas Edison, believed that government should issue, not borrow, money.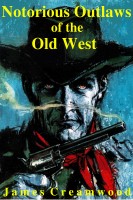 Notorious Outlaws of the Old West
by

James Creamwood
The names Billy the Kid, Frank and Jesse James, Wild Bill Hickok, and Pat Garrett paint a picture of a romanticized version of the old West to most people. However, the truth is that this was a very brutal and bloody time in history that saw countless victims brutalized, robbed, or killed. Life was cheap and death could be found in saloons, cat houses, and numerous other locations.
Related Categories