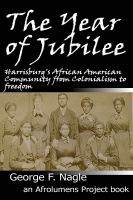 The Year of Jubilee
by

George Nagle
In June 1863, the African American community of Harrisburg, Pennsylvania watched as Confederate soldiers invaded the free soil of their state and threatened the freedom that they had fought so hard and so long to establish. Although faced with certain death or enslavement if they were captured, the community stood fast, and heroically came to the defense of the Keystone State in an hour of crisis.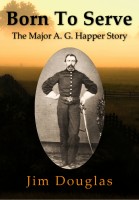 Born To Serve, The Major A. G. Happer Story
by

Jim Douglas
A great American true story about a young man from a small southwestern Pennsylvania community with a family history of service reaching back to the American Revolution. Coming of age at the start of the Civil War, much was expected of him. Could he meet those expectations? Severely wounded and left for dead in The Wilderness, little did he know that his service was only just beginning.