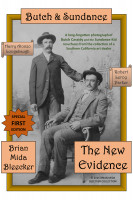 Butch & Sundance ~ The New Evidence
by

Brian Mida Bleecker
(5.00 from 1 review)
Can you spot the young outlaws in this book cover? Research by author Brian Mida Bleecker traces a totally unknown photograph of Butch Cassidy and the Sundance Kid to Southwest Colorado in June of 1889, days before the historic robbery of the San Miguel Valley Bank. This special first edition includes the complete authentication paper by Dr Sabrina Caldwell of The Australian National University.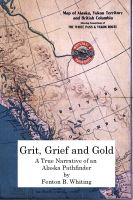 Grit, Grief And Gold: A True Narrative Of An Alaska Pathfinder
by

ANDY BARNETT
Grit, Grief and Gold is an eyewitness account of M.J. Heney's railroad building in Alaska. Whiting was chief surgeon during construction of the White Pass & Yukon Route and Copper River & Northwestern Railway, as well as a good friend of "The Irish Prince of Alaska." This epub includes the original text and photos, an appendix that expands Whiting's account and additional photographs.
Related Categories