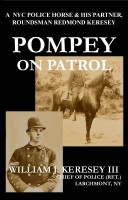 Pompey on Patrol
by

William J. Keresey III
Pompey on Patrol is the true story of Roundsman Redmond Keresey and his equine partner of 17 years. Told by his great-grandson, William J. Keresey III, you'll discover the remarkable story of a horse who became the talk of the nation. Pompey's heroic police exploits were reported in newspapers across the country, and this four-footed officer entertained crowds as they watched in amazement.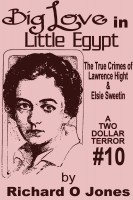 Big Love in Little Egypt: The True Crimes of Lawrence Hight and Elsie Sweetin
by

Richard O Jones
The tongues of Ina, Illinois, were already wagging about the friendship between the Reverend Lawrence Hight, the local circuit-riding Methodist preacher, and the pretty young housewife Elsie Sweetin when their spouses turned up dead from similar sudden illnesses just a couple of months apart in the summer of 1924. Was it food poisoning as the doctors first said? Or something more sinister?
Related Categories